Four prominent female lawyers talk about their experiences in a once male-dominated field, revealing how gender has affected how they practice family law.
Family Lawyer Magazine's Editorial Director, Diana Shepherd, recently asked attorneys from three all-female family law firms about their experiences, and whether gender has affected how they practice family law. Here's what they had to say.
Diana Shepherd: Did you intentionally set out to create an all-female family law firm, or did it come about as a happy accident?
Amy Wechsler: In the 20-plus years that our firm has been in existence, each new partner joined as a result of positive professional relationships, mutual respect, and trust in how we represent clients and conduct ourselves professionally. There was never a plan or intention to have an all-female family law firm. In fact, in all that time, fewer than five men approached us for jobs or even responded to ads for associates or per diem attorneys to work here.
Janet Boyle: Joy and I knew each other for at least 25 years as adversaries in the Chicago family law realm. We watched each other grow from young, aggressive, fledgling lawyers fighting our way as young women in the then, gray-haired, male-dominated world. We both experienced the "honey" and "dear" days. The condescension of women "needing" a male partner as a guide, to take over when you went home to take care of children was a philosophy long in need of change.
Joy had a partnership with another female attorney which lasted 25 years. I left my older male partner and established my own firm. Joy and I developed reputations for tough, thorough, and constructive positions and resolution. It wasn't a matter of "do we really belong?" We did and everyone knew it.
Joy became a force in the American Academy of Matrimonial Lawyers. She lectured and wrote for professional organizations. I participated in many different organizations, bar associations, civic groups, and charities.
In 2012, Joy was appointed to represent the children in a highly contentious case where I was representing the wife/mother. We had an opportunity to work together and see each other "in action". We had always been impressed by one and other in the past and this experience confirmed our beliefs.
In 2013, Joy called me to talk through her then professional situation. As we spoke, I wondered out loud, "Why don't you come here?" We brainstormed and decided that a partnership was a great answer. We spent the next several months planning and implementing the plan.
In November 2013, Boyle Feinberg was born. My firm consisted of me, two female associates, and three female support staff. Joy brought with her a female associate and two female support staff. Thus, the all-female firm was born. It was not without bumps in the road. Joy's associate Maura and my associate Candace were both pregnant at the time. Maura was due in late November. She had her baby early and was not available for moving day. Candace was due in December, and her second child was born December 23rd.
We started a new firm with all of the moving: consolidating of computer and file systems, new business cards, stationary, changing of firm name in all court filings with two attorneys on maternity leave. The remaining associate, Arin, was panicked with the thought of, "how would we do it?" Joy and I laughed as we remembered the early days when the "divorce division" was often trial by ambush. It was often said, "He who yells loudest wins." The "divorce division" in Cook County has become far more civil, the lawyers more prepared, and the judges less likely to conduct hearings on the spot. It was not unusual in those days to have three, four, or even eight clients all in court, but in different courtrooms and sometimes different buildings, all on the same day. We knew how to juggle.
We were interviewing to add a fourth associate when Maura had a life-changing event and moved to Michigan. This resulted in the need to hire two new associates. In 2014, both Madilyn and Laura joined us. Did we deliberately hire women? No. They were just the best candidates we interviewed.
It has actually worked well. When we became Boyle Feinberg in 2013, Joy's goal was for our firm to be a "refuge". In our profession, we are adversarial so much of the time with our opponents, often with the court and sometimes with our own clients. We could not survive in-firm conflict and we have succeeded in this goal.
What are the advantages of having an all-female family law firm: for the partners and associates, and for your clients?
Janet Boyle: Other than a like mindset, I'm not sure there is an advantage to an all-female firm for us. But I think there is for clients. Joy and I both have phenomenal knowledge and experience when it comes to the complicated and sophisticated financial issues that arise in divorce. Business valuation, determination of income, executive compensation, tax consequences. We get it. We know as much or more than any of our competitors. We have extensive trial experience. We can go toe-to-toe with any opponent, but as women, we couple that toughness with the strength of reason and empathy. Both men and women going through this process experience emotional upheaval. The toughest man or woman going through divorce still has uncertainty in his or her future. Listening carefully and hearing what your client wants and needs is something we are suited to accomplish.
Allison Williams: There is a familiarity among women that is lost to some extent when men enter the equation. Men are usually less shy about acknowledging their accomplishments and downplaying their development areas. They are less insecure about seeking advancement opportunities, requesting increased responsibility, and securing raises, whereas women are often more passive in pursuit of their own advancement, often expecting that superior performance will be noted and rewarded in meritocratic form.
A workplace with both men and women often presents challenges for women attorneys to promote their own advancement. In our firm, the attorneys do not face that challenge and can be vocal about their own successes without the ever so subtle backlash from men many women perceive occurs when women are too bold or vocal about their own successes. I actively encourage our attorneys to ask for what they want so that it becomes a cultural premise.
Our clients also reap the benefit of our all-female workplace. No matter the age, race, sexual orientation or economic status of the women on our team, we all have the common experience of being female in a world that celebrates patriarchy and maleness and values our voices less. That experience – of being spoken over, looked past, expected to placate and being criticized for the mere act of disagreeing – is disempowering, in much the same way our clients feel disempowered when their spouse leaves for another man or woman, or their child is removed from them on trumped-up charges of child abuse. We can relate to that feeling.
The feeling of helplessness, of needing to pick your battles, and feeling resigned to a certain level of disrespect inherent in merely existing in a female body, and asking oneself how much is too much before I have had enough, is a common theme in family law litigation, as it is for women. That commonality is often unspoken, but it creates between attorney and client a silent connection that makes the client's experience better.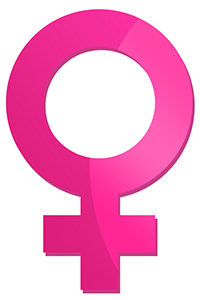 Do you find that the majority of your clientele is female? If not, why do men choose an all-female family law firm for their divorce?
Amy Wechsler: Although all of our attorneys are women, we represent both men and women. The ratio of men clients to women clients has consistently been about even. When clients hire us we do not ask them why they have selected a woman lawyer. When they tell us how they chose our firm, our gender is not usually one of the reasons they give. Most of our clients are referred to us by former clients, by colleagues, sometimes even our clients' former spouses who thought we were tough but fair. As far as we know, clients hire us because they think we will advocate effectively for their best interests and do a good job for them.
Were you ever made to feel that family law was an Old Boys Club, and you were on the outside looking in? If so, how did you get past that?
Janet Boyle: The "old boys club – old but established": The '70s and '80s were the beginning of women, in numbers, going to law school and entering the profession. Female judges and mentors were rare. We were often not readily accepted as equals. In addition to "honey" and "dear", the truly debilitating experience was the internal fear that "they" were right: we were imposters; not as good as the guys; we did not belong; and, we would be discovered to be frauds. When I opened my own law firm, my former older male partner told everyone I would never make it without him. I developed a plan to overcome his bad-mouthing of me. I would show up every day, I would always be on time, I would always be over-prepared, and I would ignore all of the comments repeated to me. It worked. I prospered. He did not.
To me, showing up has been the key to starting my success. I showed up at bar association meetings and functions, seminars, civic organizations, and social events. As I continued to show up, I was accepted. But I also participated. As I did so, I became a leader.
Amy Wechsler: All four partners developed our legal careers while raising young children, always sensitive to one another's commitment to balance work life with family life. Years ago, when we started our careers at firms managed by men, we did not encounter respect for our commitment. We were afraid to say we had to leave court early for a child's appointment or activity. Today, lawyers and even judges make time for family events and women now enter the legal profession in a different environment. Over the last few decades, as more women have taken on leadership roles in the legal profession and men are more active in raising their children, emerging societal norms have generated support of work-life balance for both men and women.
Historically, women in positions of authority have had to be "tougher" than their male counterparts to be viewed as equals. Is this a thing of the past in the practice of law? And do you think there's a place for attributes that have been traditionally viewed as "feminine" in family law – such as empathy and cooperation?
Allison Williams: Sexism is very real today, across all professions. But, I believe women attorneys actually have a unique advantage in our profession. Most women have been taught since childhood to be "feminine": i.e., to collaborate, cooperate, share, seek consensus, and to be deferential or submissive. Most men have been taught since childhood to be "masculine": i.e., hierarchical, directing, authoritative, to seek dominance, and to win. Masculine characteristics form the foundation of our adversarial legal system.
Since women came into the legal profession without a voice in how that profession would be formed, women attorneys have to learn and master those masculine attributes, but we still have our innate and nurtured feminine attributes. And here, in family law practice, is where women attorneys have a significant advantage. Women attorneys offer the best of both worlds – the best of feminine attributes that come naturally to them, and the best of masculine attributes that they have had to learn and master to be treated respectfully by many (though not all) male attorneys. Women attorneys can be competitive and aggressively pursue "the win" in litigation, but are often equally as steadfast in seeking negotiated settlements, mediating, or compromising to get deals done and parties divorced, which can be the superior choice for families with young children, where active co-parenting is necessary of both parents post-separation.
Have women attorneys had to be tougher to be perceived favorably by male adversaries and judges? Most definitely, though I have seen this phenomenon less prevalent as more and more women attorneys practice and secure leadership roles in the profession. Sadly, there is always that question for women attorneys of how "aggressive" is appropriate; too little means she's weak, too much brands her a b*tch.
Janet Boyle: We had to be tougher, stronger, and more prepared as women to be believable. In my opinion, too many women tried to mimic men. It was hard to figure out how to be feminine while, at the same time, being strong.
Fur coats were "in" during the '80s. I had a full-length fox coat that I wore everywhere. There was an older judge who would go to the coat rack in his courtroom and pet my coat. So trying to be feminine was interesting. How do you get taken seriously when the judge is petting your coat? I never objected to being called "honey" or "dear" by judges; if it would get them to rule in my favor, they could call me whatever they wanted. I did not see the upside in fighting with the older generation. In most cases, it was not intended to be demeaning. The difference could be insidious and it was palpable. When that happened, I addressed it privately with the judge. Sometimes that ended the issue.
One judge gave me what he considered a major compliment when he said, "I like you, Janet, you think like a man." But time marches on, and these days many of our family law judges and practitioners are women.
Is mentoring an important part of your corporate culture?
Joy Feinberg: Lecturing on taxation and pensions showed my peers that women are knowledgeable on financial topics. This concept – women being highly competent in the financial aspects of divorce – culminated in a series of 12 lectures to other female divorce lawyers all centering on Divorce Financial Issues. We just completed this program last year. I'm so proud that we did this and for Janet's support of this project. It helped our younger lawyers learn as well.
One of my female colleagues said to a group of women – "Joy gets it! She knows that supporting all of us and fighting to have women prominent on all programs and publications is what is needed. She has never shied away from supporting other women." This principle is primary in our law firm. We support and protect one and other. Our office – lawyers and staff – have created a cherished place of calm and supportiveness in a sea of turmoil. We are great and we know it! Whatever doubts may exist have never undermined our determination to execute high-quality work. We push ourselves always to be better and more exacting than something so insignificant as a fear. Our support system is both internal and external in our guidance and care of our clients.
Amy Wechsler: Some of the best advice we can give young women is to get involved in the legal community. We have all benefited from involvement, networking, and taking on leadership roles in our county and state bar associations.
Janet Boyle: Joy and I are fierce in our determination to mentor our younger attorneys. Candace is accompanying me to quarterly coaching sessions in Orlando, FL facilitated by Atticus. We want her to grow in her ability to generate business and manage her professional life. Both Arin and Candace have been given opportunities to speak and write. We have sent Arin and Candace to a week-long trial advocacy training program. Laura and Maddi are being taught to practice law the right way, professionally and confidently. All of our lawyers are required to learn and write. Our paralegal, Jaclyn, recently finished her first semester of law school and did quite well. We hope she will choose family law upon her completion of law school.
It is our goal to grow our firm both in numbers and prominence. When we joined forces in 2013, Joy and I both said, "We're not done yet." We still want to grow ourselves, our firm, and our people. We are really good at what we do; yet we still strive to be better. Always getting better is what we do. After all, we are women!
Allison Williams: I highly value mentoring and very much weave it into the fabric of our firm. Each week, the attorneys in the firm have an opportunity for a one-and-a-half- to two-hour meeting with a senior attorney for legal mentoring – discussing case strategy in a manner designed to stretch their thinking, fine-tune their analytical ability, and develop cutting-edge techniques to address novel legal problems. Most of these sessions are Socratic in nature, with each attorney being guided in the fine art of creating solutions where there are none.
Professionally, our attorneys are encouraged to publish scholarly articles, and through connections I have made, I have been able to secure for them speaking engagements to help develop their curriculum vitae. Our attorneys hold leadership positions in the New Jersey State Bar Association, have published in the New Jersey Family Lawyer, and are active in state and local bar associations. The attorneys on my team are very diverse – some parents, some not; some rounding out eclectic bicoastal careers, others just embarking upon a career in the legal via their first law firm job; different ethnicities, marital statuses, professional goals. Mentoring comes not just from the top-down, but also from an atmosphere where each and every person on the team is valued for their uniqueness as a person and contributes to the success of every other member on the team.
Are there any elements of your firm's philosophy, mission, or culture that could be considered a product of having an all-female staff?
Allison Williams: Our firm's motto is that we are aggressive advocates delivering compassionate service. The level of empathy we experience and express to our clients and their families is palpably greater than I have experienced in any of the several law firms in which I worked with men. That empathy creates an instinct in our attorneys and administrative professionals to protect, defend, assert, and disprove through aggressive advocacy. That same empathy engenders feelings of compassion toward all involved, but especially our clients.
Women tend to be the masters of detail. As a result, no stone is left unturned when a legal problem plagues our clients, and no option is left unexplored to achieve the best result possible. The meticulous attention to detail, level of specificity required in our practice areas (especially child abuse and neglect), and openness with which we all approach our duty to those we serve makes the firm a place where professionals come to excel and advance in their careers, while remaining a comforting safe space for all who enter our doors seeking assistance. Whether we ever elect to hire a male attorney or support professional or not, our firm culture will remain rooted in these values. The law is often an abusive place for many, attorneys included. Our office is the antidote to that.
---
Diana Shepherd (CDFA®) is the Editorial Director of Family Lawyer Magazine.
Joy Feinberg and Janet Boyle are founding partners at Boyle Feinberg, P.C. in Chicago.
Allison Williams is the founder and owner of Williams Law Group in Short Hills, New Jersey.
Amy Wechsler is a partner at Shimalla, Wechsler, Lepp & D'Onofrio, LLP in Warren, New Jersey.
---
Originally published on FamilyLawyerMagazine.com, March 23, 2017